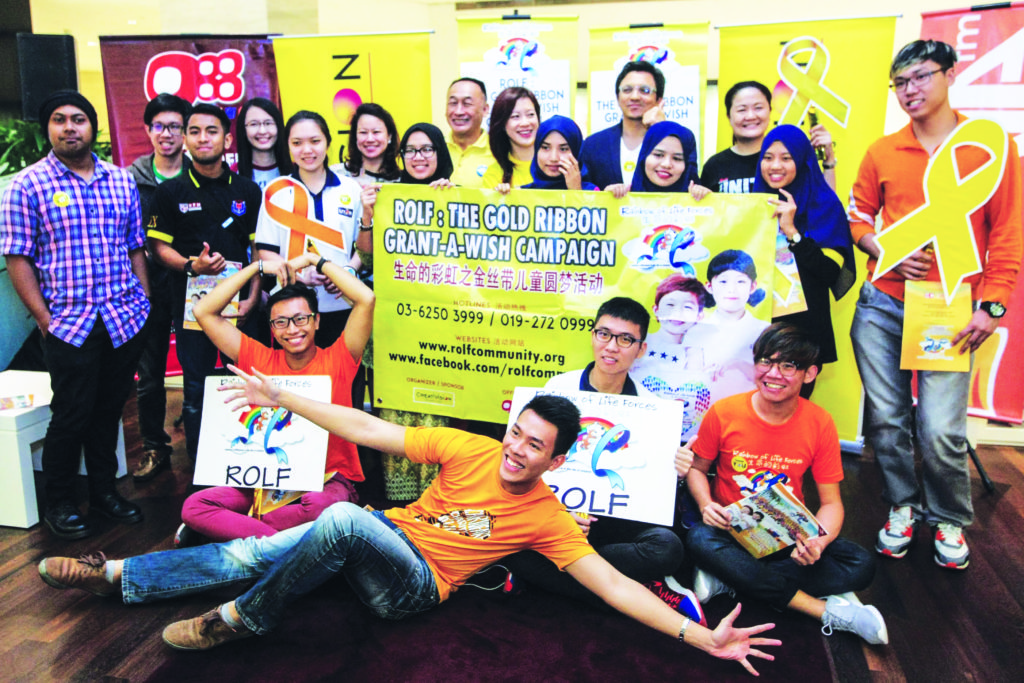 KUALA LUMPUR — The inaugural Rainbow of Life Forces (ROLF) youth conference next month will inspire and motivate young adults, the organisers said.
ROLF, a non-profit campaign that supports educational and charitable programmes for underprivileged children, is holding the Youth's Inspiration and Aspiration Conference on Oct 9 as part of its 10th anniversary celebration.
Its founder, Adelyn Lim, said speakers at the conference would help participants develop a common purpose and expose them to various possibilities in their career.
"The students will learn to look at the world or their situations from a different perspective. This will help cultivate their enthusiasm," she said.
It would also teach them ways to help underprivileged children.
"This conference would open the eyes of youngsters on how they can give back to the community and make a difference in this competitive world," she said.
The speakers are National Film Development Corporation Malaysia director-general Datuk Kamil Othman, senior project engineer Dr Chuang Kwang Li, SuriaFM senior presenter Roslinda Abdul Majid, police constable Edmund Tay and former Bernama TV chief executive officer Engku Emran Engku Zainal Abidin.
ROLF is also holding the Gold Ribbon "Grant-A-Wish Campaign" for the eighth consecutive year to grant wishes for 465 children. The wish-matching process started on Aug 25 and ends on Oct 3.
The gift handover ceremony will be held during the conference here.
INTI International University student Lee Lit Hong, who will attend the conference, hopes to learn about leadership and entreprenuership skills.
"We have been told this conference would teach us things we would not learn in the classroom. This would help us as students in future when we make decisions," the 21-year-old said.
Another participant, Marcus Liaw, a student at Taylor's University, said he was excited to be involved in the conference and the charity event.
The 19-year-old hoped the message of hope would spread to the children who would have their wishes granted as many of these children presumed they were not loved.
"I want these children to feel the love and joy because they must know that they are special in their own way and being underprivileged is not a setback," he said.