Rainbow of Life Forces Campaign (ROLF)
A Social Corporate Project initiated and funded by CreatiVision.
Youths play a vital role in building a healthy nation. We believe that they are the major forces that can help solving the social issues in every segment of the society.
ROLF launched Orange Ribbon: Youth Social Responsibility (YSR) in year 2008. The objective of launching this campaign is to help developing the values in the young individuals and alerting them on the social and environmental issues of the community.
Orange Ribbon Campaign plays an active role in supporting the youths in organizing their social projects. The campaign provides a training ground for them to gain leadership and organizational skills and at the same time, give them a platform to interact with people from all walks of life.
This year is the 10th Anniversary of the founding of ROLF. We decide to host a major motivational program "ROLF Youths' Inspiration & Aspiration Conference 2016" in Kuala Lumpur on 9th October.
The objective of this program is to inspire and motivate the young crowd (focusing primarily on university students) so that they make positive decisions for their future and in their lives.
There are many issues which plague our youths, day to day. They need someone who can shed some light on the directions they can take; lend an ear, understand their issues and relate experiences to them. They need guidance.
Below stated are some of the challenges the youths encounter:
Education disparity
Inadequate employment opportunity
Shifting and uncertain economy
Materialism and misguided value systems
Lack of discipline and focus
Obesity and other health issues
ROLF Youths' Inspiration & Aspiration Conference 2016 is a platform where Motivating Speakers can share their own personal experience, and careers in life, to the young audience by using engaging, humorous and persuasive speech to inspire and motivate them. Motivating Speakers may give talks that inform or inspire in terms of personal development, career, community works, and health issues which in turns, help the young group to take actions and see the world or their situation from a new perspective. Speakers also cultivate enthusiasm, help the young group develop a common purpose, and inspire them to improve their life. Most importantly, speakers expose the youths on the world of possibilities in front of them.
Some notable personalities who were born ordinary but still achieve remarkable careers and wonders in life will be invited as the Motivating Speakers for the event. The program is aimed at inspiring the youths to make a difference.
ROLF have been working with students from numerous universities since year 2007: UTM, UM, UniKL, UTAR, USM, UPM, MAHSA, MONASH University, INTI International University, Taylor's University, International Medical University, HELP University, UUM, Han Chiang College and others. We are expecting 1,000 students from the above-mentioned institutions to join the conference.
Admission is free. However, every participant is requested to register themselves before 3rd October, 2016 and bring along a gift for the underprivileged children who will join the ROLF Gold Ribbon Grant-A-Wish Campaign in the afternoon session on the same day.
For more information, please visit www.rolfcommunity.org or call +6019-2720999.
Download Youth Conference 2016 Registration Form
---
生命的彩虹之橙丝带活动:青少年社会责任计划
在建立一个健康社会的过程中, 青少年扮演着举足轻重的角色.
2008年生命的彩虹推介了橙丝带之青少年社会责任计划,宗旨和目的是让青少年特别是学院和大学生在投入社会工作之前,学习执行社会服务计划的主要技巧和掌握正确的理念,同时协助发展他们的个人价值,激发他们学会意识周遭的社会及环境课题。
生命的彩虹支持和赞助了大学生等所主办的各项社会活动, 协助他们在社区上扮演正面且积极的角色。这项计划也提供了青少年一个培训平台,让他们拓展本身的领导与组织技巧,同时也让他们有机会接触社会上不同层面的人,从而开拓他们的视野。生命的彩虹希望通过这样的做法,打造一个爱心社会,也鼓励青年朋友替社会课题创造出不一样的新局面。
适逢今年是生命的彩虹成立10周年纪念,就此我们决定以橙丝带之名主办"第一届青少年激励论坛"。这项活动于10月9日在吉隆坡举行。活动的目的旨在激发和鼓励青年朋友,让他们能为自己的人生与未来,做出更正面积极的选择。
众所周知,青年的成长过程中难免遇到许多的问题,他们需要陪伴,需要被聆听,更需要被正确的指引。以下是青年遇到的最大挑战:
教育鸿沟差距
失衡的就业机会
不稳定的经济局势
物质主义和价值观颠倒的体制
纪律缺乏
肥胖等健康问题
"生命的彩虹青少年激励论坛"正好提供一个平台,让激励讲师们通过他们的个人经验、就业心得等,来鼓励青年朋友。通过激励讲师的分享,我们希望能协助青少年启发个人特质,让他们无论是在人际关系、职场领域上,都能拥有全新的视角来看待周围发生的事物,以更正面积极,且充满热情的态度来改进本身的生活。更重要的是,讲师们也将协助青年朋友拓展出自身的无限可能。
平凡的个性能创造出无限的可能、普通的人生也能缔造非凡的成就,这些成功人士走出了属于自己的辉煌,我们相信生命影响生命,希望借助成功人士的分享,让青少年们也能获得激励,并创造出属于自己的不平凡。
生命的彩虹自2007年开始,就不间断地与工大、马大、理大、博大、北大、拉曼大学、英迪大学、伯乐大学、玛莎大学、莫纳什大学、吉隆坡大学,国际医药大学,以及韩江学院等,就此,我们预计今次将有1000名学生参与今次的论坛。
今次活动入场免费,惟大会希望参与者准备一份小礼物赠送予弱势儿童,让参与当天下午"生命的彩虹金丝带儿童圆梦活动"活动的孩童们,能获得哥哥姐姐们赠送的一份心意。有意参加者,必须在2016年10月3日之前,将报名表格呈交于主办当局。欲知更多详情,请浏览 www.rolfcommunity.org 或拨打热线 +6019-2720999.
生命的彩虹,是一项由CreatiVision 集团赞助的社会关怀计划。
Download Youth Conference 2016 Registration Form
---
List of Speakers
The List Motivating Speakers for ROLF Youths' Inspiration and Aspiration Conference: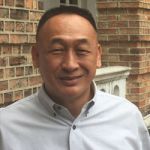 Dr. Chuang Kwang Li
Dr. Chuang Kwang Li has been involved in many high-tech industries and the academia: aerospace; telecommunications; structural engineering and civil construction. He had been a Lead Engineer for Rocketdyne's Structures & Dynamics Group and, also, Senior Project Engineer in 's Advanced Spacecraft Design Group in NASA-JPL in the United States of America. He was also a Professor in several universities, and had helped to start and lead many programs in STEM – from Undergraduate to post-graduate. He was also on the pioneering group for Malaysia's first satellite (MEASAT), and for many years were on many advisory panels and committees for several ministries (MOSTI, MOHE, MOF, etc.) in Malaysia. He has been an advisor and volunteer worker for ROLF since its inception.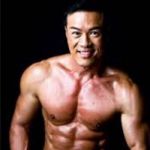 Zheng Geping (Edmund Tay)
Zheng Geping (Edmund Tay) was a police constable and a martial arts instructor before joining the media industry where he rose to become a regional celebrity artiste. Consistently ranked within Singapore's top 10 hotlist of most watchable celebrities, he is a Star Award Best Actor winner (Emmy equivalent) and has earned his chops as a film director.
In 2013, he burst onto the fitness scene with his bestselling book Star Fitness, which instantly remade him into a physique icon. Now, his vision is his passion – to launch an inclusive platform for people, regardless of age or background, to get into the action of lifelong fitness and wellness enhancement.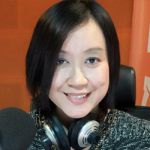 Roslinda Binti Hj Abdul Majid (DJ Lin)
– Senior presenter and assistant manager Suria Fm Radio Program (2010 to present)
– Finalist Top 5 Online Best Radio Presenter for Choice Awards 2016
– Top 5 Finalist Radio Presenter for Anugerah Bintang Popular Women
– Popular Berita Harian ( ABPBH ) in 2012 , 2013 & 2015
– Seri Angkasa Award Winner 2010 for 2 categories:
— Best Female Presenter Radio
— Best Radio Interactive Design – for Rancangan Suria Cinta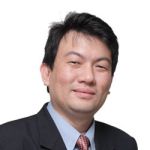 Christopher Chan
Christopher Chan currently serves on the board of TMS Software Sdn Bhd, Open Dynamics Sdn Bhd, Joget Inc., and Ten Ten Telecommunications Sdn Bhd. In 2001, he won the PIKOM-Computimes ICT Award for ICT Entrepreneur of the Year. He was also the finalist at the 2004 Ernst and Young ICT Entrepreneur of the Year Award. Between March 2003 to February 2005, Chris was the President of the Technopreneurs' Association of Malaysia (TeAM), which he co-founded.. He graduated from the University of Central Arkansas, USA, with a Bachelor of Music degree in 1993 and started his career with the University as the Multimedia Director before serving with Acxiom Corporation in the US as a business consultant before coming back to Malaysia in 1996. With more than 20 years of experience in the IT industry, Chris was involved in the overall management of the TMS Group – including providing strategic direction and fund raising for IPO. Chris sold his interest in The Media Shoppe Berhad and retired as the Group CEO in 2015.Chris continues to be actively involved in new startups as well as investing in existing companies involved in the area of mobile applications development, business process management, IoT (Internet of Things), distribution and payments systems. He currently serves on as council member of PIKOM as well as a member of Advisory Board of Help University College.
Diffan Sina Norman
DIFFAN SINA NORMAN is a Kuala Lumpur born Los Angeles based multi-disciplinary artist, filmmaker and designer. His diverse body of work in film, animation and design has been featured at Sundance, SXSW, Rotterdam, Raindance, the 42nd Annie Awards, BDA World Gold Design Awards and The National Art Gallery of Malaysia. Beyond the realm of film, Diffan has an established 10-year career as a senior animator, designer and technical director for commercials such as British Airways, American Express, Nike, Jeep and Coca-Cola. His short film "Kekasih" which premiered at the Sundance Film Festival 2014 was made possible with an awarding grant from The National Film Development Corporation of Malaysia (FINAS). More recently his first feature length script, advanced to round two of the Sundance Screenwriters Lab 2015 and is presently in development.
---
Venue: Auditorium, Dewan Bahasa dan Pustaka, Kuala Lumpur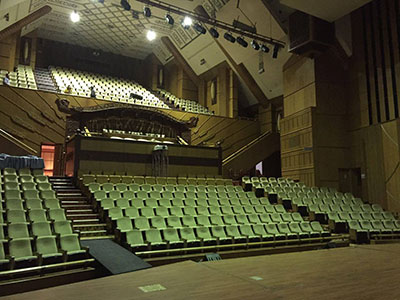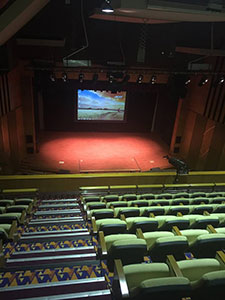 ---
Event Photo
ROLF Youths' Inspiration & Aspiration Conference 2016
ROLF Orange Ribbon : Youth Social Responsibility (YSR)