Vision and Mission
Every organization has a set of visions and missions. However, a combination of profound visions with poor execution skill is like a talented singer performing in a poorly choreographed concert. It looks promising on the promotional materials, but disappoints the audience in the concert hall. In CreatiVision, we try to be a strength based organizer. We try to make events fit around the communities rather than make communities fit around events.
We set guidelines to ensure our visions and missions go parallel.
We normally spend months in research and market survey before we propose our concept to our clients.
We customize and produce programs and events to suit our client's needs. We do not trade ready-made products.
We help our clients to establish brand recognition through the ground activities.
We help our clients to develop products and services that the market actually seeks out.
We help our clients to open up the untapped markets.
We help our clients to achieve their sales target through interactive approaches in promotion and marketing.
We provide one stop services.
We maximize the returns for the every single dollar our clients spend.
We do not compromise but committed to excellence in our performance.
---
Our Rules of Thumb
To set a Winning Strategy.
Every project we undertake, we will set a winning strategy for our team. We do everything in support of the strategy and we set guidelines to ensure our team and our clients maximize benefits through the winning strategy.
To set Contingency Plan for the unexpected and Exit Plan for the revival.
We always set a "Contingency Plan" and an "Exit Plan" in every project we do. We will alert our clients of such a plan and make sure our reaction towards the emergencies do not surprise any party. No one likes the word "failure" and we do not like to plan for the likely outcome. However, we should, for the benefit of our clients.
To produce Result Based Programs.
---
The reason why we name our website www.9-creativision.com.
Why "9"? Clients questioned.
"9-creatiVision", graphically symbolizes a TRAIN. "9" is the locomotive. Traditionally, locomotive pulls trains from the front. It is the powerhouse that provides the motive power for the vehicles. It keeps the train along the right tracks. With a little thought and creativity, www.9-creativision.com expresses many positive attributes of our business.
No.9 has always been a very special number and symbol to CreatiVision. "9" generates a warm feeling, sense of security and leadership for the company.
---
MD's Message
Keynote by the Managing Director
"We Are Simply Focused."
" If a man is called to be a street sweeper, he should sweep streets even as Michelangelo painted or Beethoven composed music or Shakespeare wrote poetry. He should sweep street so well that all the hosts of heaven and earth will pause to say: Here lived a great street sweeper who did his job well." ~ Dr. Martin Luther King Jr.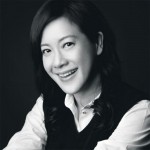 I wonder what let CreatiVision sail through the last 20 years in the entertainment and event business without experiencing major disasters. I think it's because we are simply focused on what we do. We believe in "positioning" as that philosophy sets a roadmap that guides us through the journey, enhances the creative vision and firms up our brand identity.
If you request me to define entertainment and event business, I will explain it in one sentence. It is business based on human relationships and trust. Entertainment and event business is not only a stage show; it involves interactive processes among those who perform, who organize, who sponsor and those who watch. They depend on one another for their survival and existence. Of course, you must have professional and technical skills, profound knowledge, and strong network system to run the activities. However, you need passion and intuitions to make every of the events spirited.
The most valuable assets of CreatiVision are my fellow directors, staff and a satellite of supporting associates. The directors and staff are the most energetic work force that I have met on earth. Their loyalty to the company forms the strongest foundation for the organization. We run the company like the much quoted, but least achieved, "one big happy family".
What sustains our position in the marketplace?
Creativity and Self-belief, not pride.
What makes our people move towards the same direction?
Enthusiasm and Passion, not the rules and regulations.
What makes our clients stay close with us for such a long time?
I would say it is Trust, Sincerity and Truthful relationships.
Everyday, we evolve and grow but we stay focused on what we do. We want to be undeniably good, to be so good that no one can ignore us.
We are putting our hearts and souls together to cultivate the seed of our vision and belief.
Yours,
Adelyn Lim